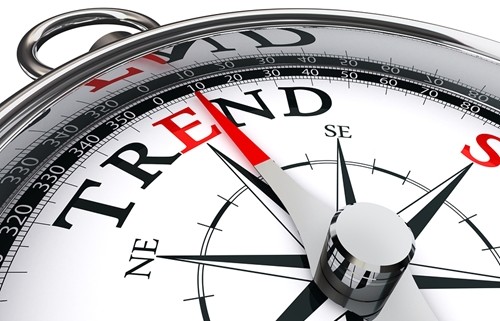 The business world is changing—driven by new technology,
shifting worker demographics
and new business models. HR is also changing to accommodate shifts in expectation and integrate new systems to match the times. Old models of simply ensuring
compliance
and providing a structure for employees to address work-issues are losing efficacy as new norms and best practices take effect. "A hundred years later, a lot of organizations are still running HR that same way," says Jason Averbrook, CEO of the Marcus Buckingham Company. "Focusing on risk, focusing on compliance, focusing on the transactional side of it, but there's a whole new era, and things like unions and pensions and transparency of the workplace have changed." Emerging from the shifting work landscape, a few trends seem to be becoming best practices for HR companies and their business partners:
HR as Active Partner In Worker Day-to-Day
HR is evolving from a behind the scenes force to take a more active role in day-to-day operations. This is because HR professionals have unique access to individual
employee profiles
and
can offer insights to administration based on the data
. A
recent survey from CareerBuilder
revealed that nearly 73 percent of CEOs in companies with revenue of at least $50 million say that their HR has provided data that they have successfully incorporated into their business strategy. Part of this shift includes moving away from structured and scheduled
performance reviews
and instead having regular informal meetings. Administrative officials now can act as coaches for employees, guiding them towards better utilizing their strengths and helping them address weaknesses.
Learning From Big Data
Beyond simply managing personal, companies are looking for more advanced insights from their HR providers. This means analyzing the workforce data—something 90 percent of CEOs say it's important that HR leaders be proficient in. The ability to gain broader business insights from tracking employee profiles is an invaluable tool that companies are hungry for.
Software and Automation
Helping with the workforce analytics are the innovations in
HR software
to manage 
payroll processing
, 
promotion tracking
and other previously more informal aspects of daily HR needs. Automation allows data to be unobtrusively tracked, managed and analyzed, freeing time to spend strategizing with leadership, finding and securing top talent and perfecting workflow. "If you look at the evolution going back to when we called HR 'personnel,'" says says Art Mazor, the principal of human capital at Deloitte Consulting, "it's come a long way as a function since then, and I think now there's a major shift yet again enabled by these tools and technologies that are finally allowing the HR function to look outside the tactical, administrative reporting and data gathering to bring insights and drive business strategy and results."
HRNext
Holdings provides solutions to manage every aspect of human capital management via
single source HR software
. Beyond compliance and workforce management, we offer the real-time insights you need based on data collected from your business.