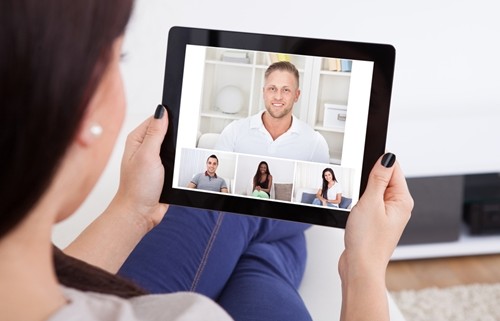 As remote working tools enable a more dispersed workforce, new challenges arise regarding employee engagement and human capital management. How can you ensure that an employee on the other side of the country – or even the other side of the world – feels like an engaged, active member of the team? Engagement is a key driver of productivity, as well as an important means of fostering long-term career development within the organization. To counter employees potential feeling of "out of sight, out of mind," here are several thoughts HR leadership can focus on:
Vetting Remote Employees
Not every applicant is going to make an ideal remote employee. There are distinct characteristics that HR leadership should look for when vetting and hiring a potential team member who will be operating off-site. Someone with a proven track record of being self-motivated, disciplined and communicative, even without direct supervision, is going to be a good candidate. Conversely, an employee with leadership experience or obvious leadership potential might be better suited to an on-site position.
"Open and unfettered lines of communication are essential."
Encouraging Multidisciplinary Communication
To make a remote team work, open and unfettered lines of communication are essential. Utilization of tools that facilitate this communication – such as chat apps, shared cloud drives and video conferencing – is one piece of the remote workplace puzzle; however, it is equally important to create a culture of open communication. Enabling and encouraging open communication comes down to a multidisciplinary approach, focusing not just on communication with managers and coworkers for official business, but also encouraging employees to talk casually among themselves. Employees who communicate regularly in a friendly, social manner are likely to be more effective communicators when it comes to larger, more complicated projects. However, developing official protocols for formalized communication is also important. Just as at the worksite, where you wouldn't barge into someone's office unannounced just to have a friendly chat, you should clearly indicate which means of communication (company email, for example) should be used exclusively for formal correspondence, and which may be used informally.
Schedule Face Time
Even among remote employees who communicate regularly via chat, the loneliness and lack of physical connection can have a negative impact on morale and productivity. If it feels like the only contacts they have are with faceless persons on the other end of a phone line, or with names on an email thread, it can be hard to engender a spirit of teamwork. To fight this impersonalization, scheduling regular meetings – virtual or in person – where employees can see, hear and talk directly with coworkers and supervisors to humanize their interaction and foster a sense of community.