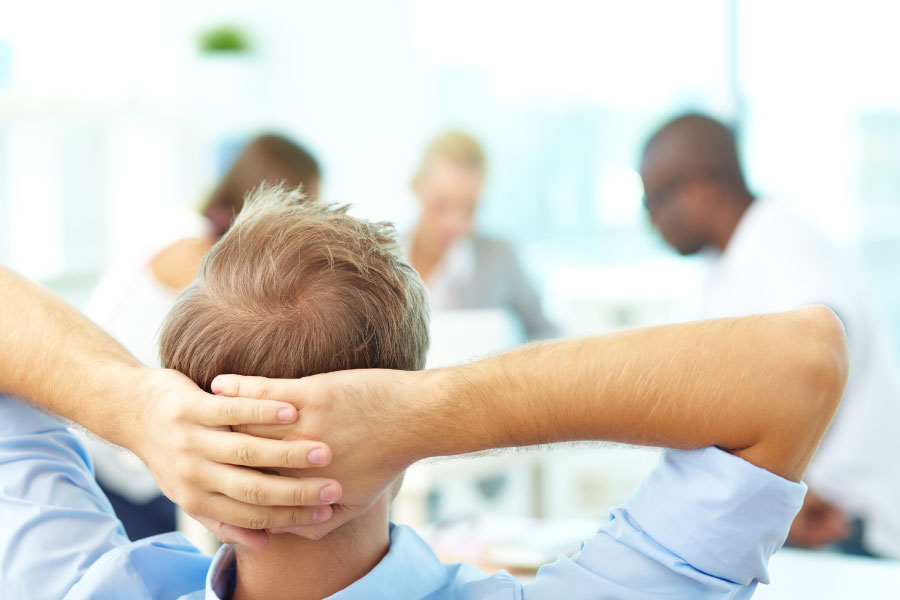 Without question, HR leaders and those that fulfill HR-related tasks for their organization have a tremendous list of "to-do's" to manage. Between compliance, admin and employee relations the list is daunting. Unfortunately, however, the list of to-do's often grows at a faster pace than the ability to check off tasks, minimally requiring HR leaders to innovate processes to stay current. But technology, specifically HRIS software and/or a Human Capital Management system, is having a real and profound effect on the HR function… for the better. Managing a workforce "the right way" requires a great deal of administration. Fortunately for HR a new wave of Human Resource technology is redefining how HR operates, or better said, simplifying many aspects of the HR role. This is especially true when it comes to data and workforce management.
HRIS Software – Driving Productivity and the Bottom Line
Your workforce is perhaps your greatest expense. Your workforce is almost certainly your most important asset when it comes to company production. For these reasons, now more than ever, as a result of HR technology innovation, HR leaders are in a position to drive workforce productivity and bottom-line results. For business owners, the ideal has always been to lead the organization based on data-driven decisions. But for many companies, particularly small to mid-size companies, HR data has been disconnected from other aspects of the business. Ironically, much of the company's most valuable data has not been accessible for timely, meaningful reporting and analysis… until now. This is especially true for companies who previously did not have affordable access to modern, HR management technology. Today, this has all changed. HR data is now being integrated across other aspects of the HR function and business, drastically changing HR's role in advancing the company's strategy, vision and operating costs. As a simplistic example, the idea of allocating the most optimal staff to a specified job based on the employee's availability, pay, credentials, risk of overtime, tenure and other data is no longer just a great idea… it's a reality for businesses who have the right tools.
Does it Make Life Better at Work for HR?
For HR professionals already embracing the technology wave, the time and administrative savings of moving to a digital HR data strategy is clear. In recent years, we've witnessed the shift from licensed software to cloud-based software, and now mobile-enabled technologies, which is creating efficiencies across all layers of the organization. Employees, supervisors and HR are all benefitting from reduced admin, increased convenience and control. Employees, for example, can now instantaneously check accrued paid time, submit requests, see faster approvals, and coordinate schedule availability with a few simple clicks. Advances in HR tech are virtually impacting every aspect of the HR function. More importantly, today we see these HR technology solutions integrated into a single sign-on portal. Employee applicant tracking, new hire onboarding, time and performance management, payroll, compliance and much more, all accessible from a single, integrated solution. These tools now make life better at work for both HR and supervisors, reducing hours of administrative work across the organization each and every pay period. Those hours and bottom-line dollars saved only become increasingly more valuable. The challenge is finding tools that employees will actually use and truly cause them to be more productive. Even if the platform "has the functionality," if the experience doesn't truly help people get work done faster, it may not get used. Tools that do, however, pay for themselves over and over.
Advances in HR Productivity & Technology
How HR operates today is virtually being reinvented in our technology economy. Most importantly, with the continuous increase in complexity related in employer compliance, HR professionals need to innovate internal processes related to data to have adequate time to focus on the risk and strategic aspects of the business. Below is a brief list of some of the technologies now available to assist HR in that effort:
Applicant Tracking – Often an open position creates more work for every member of the organization. An Applicant Tracking module can lighten the load, flexibly define open positions, efficiently communicate with applicants and easily track the process from interview to onboarding.
Paperless onboarding – An employee's first day at work can be difficult for everyone. With just some basic HR input, new employees can complete and submit necessary paperwork online before they arrive—allowing them to spend more time learning and less time signing papers.
Integration with Payroll – Today, you should be benefitting from seamless integration to payroll to simplify the administration of payroll and payroll taxes.
Integration with Time, Attendance and Scheduling – Gain even more efficiency with online time and attendance.  Employees become more accountable for their time and ultimately their paycheck. Supervisors gain real-time visibility to employee behavior, staff coverage, and potential overtime costs.
Reporting– Access a wide variety of options that can instantly ease your monthly, quarterly and yearly reporting challenges. Scheduling, compiling and delivering reports is simplified with an extensive library of reports, drag-and-drop ad-hoc report creation and customized reporting.
Compliance – Take the difficulty out of responding to requests from the Department of Labor (DOL), Occupational Safety and Health Administration (OSHA), Equal Employment Opportunity Commission (EEOC) and other agencies with quick and easy access to provide the information needed.
Absence & Leave Management – Conveniently submit, track and approve requests. Employees can easily track requests or review balances and accruals.
HR is a critical component in the company's strategic mission. Because a company's workforce is among its greatest expenses and is perhaps its greatest asset for productivity, through technology, the HR role has become one the most important drivers for company profitability. The challenge is understanding and implementing the best-fit resources available. If you have questions about how HR technology can drive productivity and profitability for your organization, contact HRnext. 866-813-6398
http://www.hrnext.com/contact/

HRnext Holdings LLC
8170 West Sahara Avenue Suite 100 Las Vegas, NV 89117 866.813.6398 (NEXT)
Info@HRnext.com