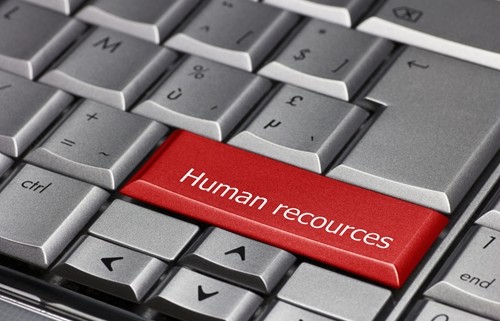 With the rise of technology and changes in workforce demographics, many companies are struggling to re-conceptualize the way that they manage their workforces. The employment landscape is changing dramatically as mobile and cloud connectivity have already altered how, where and when people want to work, and automation changes (and occasionally eliminates) many traditional positions. Nearly 40 percent of workers believe that 
traditional employment models will cease to exist within their lifetime
. And yet even with this widespread belief, it can be difficult to predict what the evolving work landscape will look like—posing challenges for a company's Human Resource officers, who have to track and synthesize data related to employee applications, engagement, payroll and benefits. According to recent research conducted by
The Hackett
Group
—an intellectual property-based strategic consultancy and leading enterprise benchmarking and best practices implementation firm to global companies—HR organizations are responding to the demands of an evolving work landscape by emphasizing
scaling-down, agility and adaptability
. The research found that world-class HR organizations now spend 37 percent less than their peers and operate with 31 percent fewer staff in efforts to improve efficiency and productivity—as well as deliver value. "In the face of unprecedented competition, extreme market volatility, and disruptive change from new technologies, the need for agility is greater than ever before," said Global HR Solutions Practice Leader Harry Osle. "Most HR organizations are challenged by flat budgets and FTE counts. But some are succeeding, largely through a focus on operational excellence, leveraging specific capabilities which are correlated with high performance. This is what we're calling the HR 'Step up to World-Class' framework." The capabilities outlined by the report that have the most impact of on driving performance leadership were:
Strategic workforce planning–Reviewing automated workforce-related data, setting staffing and operational benchmark, and making greater use of tools and platforms for analysis of this information.
Technology/automation strategy–World-class HR organizations spend 34 percent more on technology than typical companies, using automation to ensure reduced human errors when measuring human capital performance.
Unified streamlined processes and systems–Designing systems that are fully-integrated and play well with existing systems. HRNext Holdings' single source HR software is an example of a comprehensive and yet efficient and streamlined management system for every aspect of HR.
Performance measurement and analysis–Reporting on performance while utilizing key metrics to strategically align the HR and business leadership teams. Popular metrics tracked by more than 50 percent of all top performers include: high performer turnover; workforce cost; performance-based pay differential; and manager turnover.
In every respect, the HRNext 
HR software
solutions deliver the agility and adaptability to suit the needs of your company. Whether it's 
organizing employee structure
, tracking
time and attendance
, or 
payroll processing
and reporting, our systems are designed and scaled to help you get the most value out of your human capital and integrate seamlessly with existing protocols.