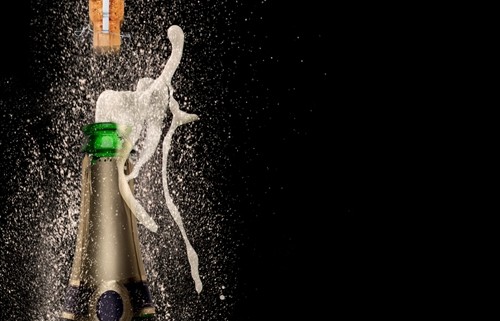 With 2015 winding down, industry experts are turning their attention to the year to come. The field of HR and human capital management is changing as worker preferences and demographics reshape the way we think about work. To help your business plan for 2016, here are a few of the major trends in HR we project will become a focus for businesses.
Increased Use of Data and Analytics
Already a focus for most HR leaders, innovations in 
HR software
have made gathering and organizing worker data simpler and more intuitive. Additionally, visualization allows administrators to gain valuable insights from the data that can lead to increased worker efficiency and smart 
labor distribution
.
Integration with Social Media and Marketing
Think beyond simply what you want your workers to accomplish day to day: what 
kind
of worker do you want to to attract to your business? What skills can they bring to your organization? How do you want them to represent your brand? Social media is the space that nearly everyone operates on all throughout their waking hours. HR and marketing need to work together to put out a cohesive brand message to
attract and retain top talent.
The Rise of the "Gig Economy"
The sharing economy and changes in the way workers see a job has led to a rise of what many are calling the
"gig economy."
Modern workers are less inclined to hold one job throughout their lives and instead are much more open to freelancing and job-hopping for increased flexibility. Fifty-five percent of companies say they have
hired a "job hopper"
with 32 percent saying they actually expect workers to job hop. These workers can still be valuable, contributing members of a team for employers—albeit maybe temporary ones.
The Influx of Generation Z
Millennials are currently the largest worker demographic—but their younger counterparts born after 1994 are starting to filter into the job market.
Generation Z
, as they are called, show notably different work behaviors and preferences than older generations: they are more entrepreneurial, loyal, flexible and realistic in their approach to careers and purchasing than Millennials. They also show different ambitions, with nearly a third of them saying they want to become managers in the next five years and 45 percent of them saying that
working with baby boomers will hold challenges
.
Flexibility is King
More than anything, modern workers say that flexibility is going to drive decisions about where they seek employment. Parental leave has lately become a lightning rod, with
companies like Netflix, Adobe and Microsoft
rolling out extended parental leave plans. Currently, only 13 percent of people in the U.S. have access to paid family leave, but over 64 percent of workers say it is a high priority.
HRNext
is committed to identifying the latest trends an delivering the most cutting edge HR software solutions. Get in touch today to find out how we can help you prepare for your continued growth.