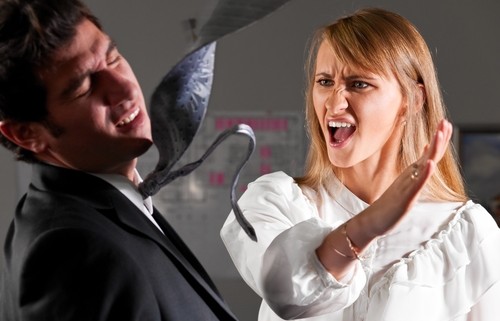 For the first time since 1998, the Equal Employment Opportunity Commission has issued new guidance for employers and employees in initiating retaliation claims. The finalized
Enforcement Guidance on Retaliation and Related Issues
 comes after 
EEOC
Chair Jenny Yang reports retaliation claims
make up 44.5 percent of all complaints filed
with the EEOC – exceeding the second most common complaint of racial discrimination. The retaliation rules give the EEOC the ability to sanction employers who have engaged in firing, demoting, harassing or other activities that would be considered harmful towards an employee who complained about discrimination – either to their employer or to the EEOC itself. The new guidance is a subtle variation on previous rules, but with a few distinctions made to underscore who is considered a "protected party" and what activities qualify as retaliation. Here is a guide to some of the changes that employers and HR leadership should be aware of:
"'Third party' retaliation is a feature of the new guidance."
Protection Extends Beyond Direct Employment
Employers are barred from discriminating against applicants who have previously filed an EEOC complaint. This means that if an employer refuses to hire – or even writes a negative reference for – an employee that is known to have filed an EEOC complaint, this could be seen as retaliatory.
Employees Aren't The Only Ones Protected
"Third party" retaliation is a feature of the new guidance, meaning that employers can not engage in retaliatory action against people associated with a claimant, but not directly involved in the claim itself. For example, if an employer takes action against the spouse of an employee who filed an EEOC complaint, the spouse would also be protected by the EEOC.
'Materially Adverse' Actions
The new guidance broadens the scope of what constitutes an adverse action that could inspire a retaliation claim. In addition to actions like demotion, long-term unpaid suspension, filing of false criminal charges against an employee, refusing to investigate threats against an employee and making an employee's job more difficult while keeping them at the same pay grade, the EEOC has added
new activities that could be considered retaliation
. As reported by Lexology, these include:
Exclusion from a work retreat or employee luncheon.
Disparaging the employee to others or in the media.
Subjecting the employee to unjustified scrutiny.
Removal of supervisory responsibilities without cause.
Threatening, abusive or intimidating behavior, even if it is not sufficiently "severe or pervasive" to create a hostile work environment.
Making threats related to an employee's work status, making threats of deportation or initiating other action with immigration authorities because of protected activity.
"Human resources managers are now also protected."
Human Resources Managers are Now Protected
In addition to other employees, human resources managers are now also protected if they experience retaliation while or after advising an employer on an EEOC
compliance
issue. If an employer takes adverse action against a member of HR leadership simply for performing their job, the EEOC can sanction the employer.
New Protections
Under the new guidance, employees have several new protections, including:
The right to talk openly about pay and wages.
The right to ask for an exception to a uniform policy as a reasonable accommodation (Note: While the right to make the request is protected, denying the request would not be illegal if the accommodation is deemed "unreasonable").
In response to these updated rules, HR leadership is urged to draft a plain language anti-retaliation policy and make it available as part of their training materials. In it, outline the steps that employees can take to report workplace concerns and instances of retaliation, and include a clear explanation that all concerns will be investigated and treated seriously.