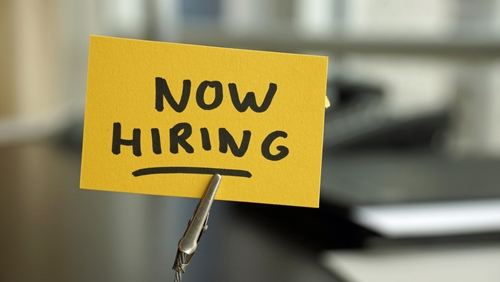 For businesses just starting out, the initial push to get things off the ground can be exciting—but can also cause costly mistakes. While entrepreneurs may have prepared for launching the business, 
developing an HR strategy and best practices
is often overlooked in the hurry of gearing up for a company's debut. Even with limited resources and infrastructure, the importance of good HR for a small business cannot be overstated. Establishing a constructive, professional culture and observing regulations can help avoid suits like the one currently being filed again
ZocDoc alleging a "frat house"-like culture
. With that in mind, here are some of the most common mistakes startups make when it comes to HR.
Underestimating the Importance of HR
No matter the size of your company, it is vital to have an infrastructure in place to allow employees to safely communicate feedback and grievances. Most importantly, having policies and protocols outlined in a document available to all employees can help avoid confusion and possibly even future litigation. Onboarding processes are particularly useful, since these will establish a professional atmosphere with each new employee and lay out company policies and inner workings in a transparent way.
Unintentional Discrimination 
Businesses just starting out may be aware of many of the
laws governing common forms of discrimination
, but others might be less obvious and can be stumbled upon accidentally. For instance, in an interview,
it is illegal to ask an applicant if they have been arrested
, though an employer may ask if they have been convicted of a crime. Other off-the-table inquiries might include asking about martial status, if an applicant has children,
when was the last time the applicant used illegal drugs
, or if English is their second language. A solid HR department should be fully aware of what is legally acceptable to ask during
applicant communication
.
Not Learning Local Labor Laws and Mandated Employee Benefits
Because labor laws vary from from state to state, ensuring
compliance
with state and city regulations is key. Minimum wage, when to pay employees, lunchtime mandates and medical leave requirements are all regulations that must be observed from the outset, as well as following
federal, state and local tax payments and filing
regulations and paying into programs like unemployment, workers compensation and Medicare. The Department of Labor can provide
state-by-state breakdowns
of required regulations. Even if you feel your business offers generous benefits to employees, these benefits may not be meeting the state mandated requirements. Sick days, disability insurance and medical leave may all be
regulated by state, even city laws
—laws that may only go into effect after the business reaches a certain size, as exemplified by the fact that businesses with over 50 employees are required to give up to 12 weeks of unpaid, job-protected leave to employees for illnesses and childbirths.
Improperly Classifying Employees
As the transportation startup Uber has been finding out the hard way,
classifying workers as "independent contractors"
 to avoid certain regulations and tax requirements is not a sustainable strategy and could leave the the business vulnerable to litigation. Penalties for labor infractions can be penalties can be several times an employee's annual wages, making it deadly to a new business if they are caught.
HRNext
Holdings'
HR software
solutions are designed to ensure full compliance with state and federal labor laws, as well as help you manage application, onboarding, compensation and benefits and so much more. Call us today to find out how we can manage every aspect of your HR infrastructure—so you can focus on growing your business and delivering the highest quality products and services.